We thought you would be interested in meeting ALTRU's founders—the people behind the brand.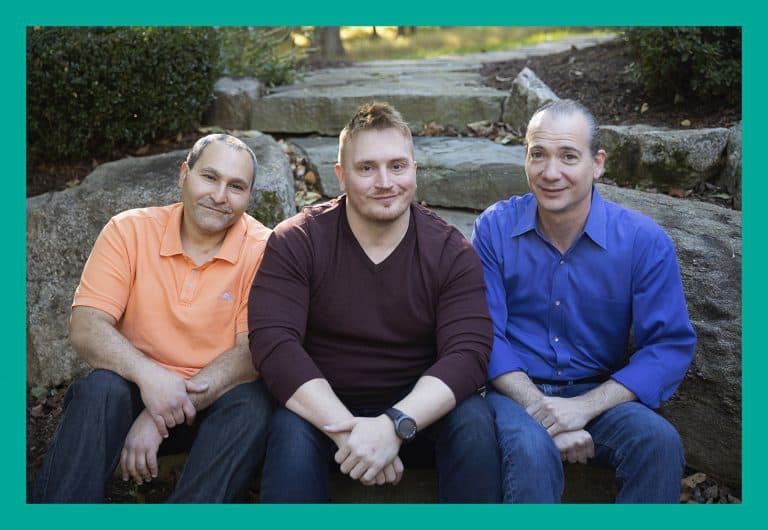 The explorer. Movie Buff, Lover of new things. Husband, dad, and scientist.
I first discovered my love of science at the age of 8 when my dad bought me a microscope. I had so much fun looking at things under magnification that I knew I would be scientist one day.
My love for science lead me to earn degrees in natural sciences / mathematics and computer science. After college, I went on to work in pharmaceutical drug discovery. While working in R&D, I focused on how molecules are absorbed, distributed, and metabolized in the human body.
My dad was a huge pet lover and I inherited his love for pets. We have a rescue cat named Nana who likes to wake us all up everyday at 6AM!
The Renaissance man. Musically inclined, collector of all things vintage, retro movie lover, and scientist.
I've been fascinated by science for as long as I can remember. As a child, I was intrigued by outer space and the wonders of nature, and wanted to know how it could all be explained. I knew early on that I wanted to be a scientist, and set out to pursue my dream.
I have earned degrees in both chemistry and biology, and dedicated my career to working in pharmaceutical drug discovery. I specialize in medicinal and analytical chemistry – synthesizing new pharmaceuticals, isolating medical compounds from plants and other natural products, obtaining structural composition, and identifying unknown substances.

Throughout my life, I've always shared my home with pets – from cats and dogs, to fish, newts, and chameleons. I currently have four rescues that I adopted from shelters – two dogs (Snickers and Barney) and two cats (Hayley and Duce). My furry babies greet me at the door every day, and they have truly made my house a home.
The master of relaxation. Wine collector, beer brewer, aspiring chef, world traveler. Husband, father, and scientist.
I'm a South Jersey guy, who fell in love with science at the age of 5. One of my first boyhood interests focused exclusively on reptiles, snakes, to be specific. I became a great snake collector at the age of 6, filling up terrarium after terrarium with my latest catches (much to my mother's chagrin). By the age of 9, I was sure I would become a herpetologist when I grew up. (Spoiler alert: I didn't.) Still, I probably caught and cataloged almost every indigenous snake species in NJ before reaching high school.
When it came time for me to take science more seriously, I pursued degrees in general biology and pharmacology, which ultimately landed me a career in drug discovery and development within the pharmaceutical industry. Through my scientific training, I worked my way out of the state and through Pennsylvania, North Carolina, and Sweden, before coming full circle back to New Jersey. Over the last 20 years, I have spent my professional career discovering drugs to treat rare metabolic diseases, and diseases of the central nervous system.  During this time, I also was fortunate enough to travel around the world on business, exploring such places as Australia, Thailand, Japan, China, Turkey, Brazil, and most of Europe and North America. During these travels, I'd always set aside time to seek out unique and interesting tastes, in both food and drinks, which became a slow-building passion. A passion that would one day find a new home in ALTRU.
My family and I currently have two rescue cats, Toby and Angel.  These two felines keep things interesting around the house 24/7. Alas, our furry friends have replaced the scaly ones of my youth, and I think most others are very pleased with this development.